English below
Soutenez l'Association Petits Princes en achetant 5 Euros, 20 kilomètres en VTT.
Support the Association Petits Princes by buying 5 Euros, 20 kilometers in Mountain Bike.
Click on the following link:
Cliquez ici pour soutenir l'Association Petits Princes

Pour suivre la 2ème section cliquez sur le lien suivant:
To follow the second section click on the link below:
05-06-07/08/2014
Tous les participants sont arrivés hier après-midi et 2 se sont blessés au bras gauche. C'est la série!
Yesterday afternoon, all the participants arrived  and 2 are wounded in their left arm. It is the series!
2 nouveaux participants vont venir nous rejoindre ce soir.
This evening, 2 new participants are going to come and join us.
Me concernant, je reprendrai la route demain matin pour 5 jours de vélo consécutifs.
About me, I will ride again tomorrow morning for 5 consecutive days of riding.
Capacité physique: 75% (Il y a 10 jours, j'étais à 40% mais cela suffisait pour continuer à pédaler)
Physical capacity: 75 % (10 days ago, it was 40 % but it was enough for riding againl)
Energie: + 100%
Energy: + 100 %
Mental: + 1000%
Mental: + 1000%
En synthèse: je suis prêt!
In synthesis: I am back!
Aujourd'hui, nous avons déjeuné dans un restaurant, de l'extérieur ne paie pas de mine, mais le poisson, les calamars et les gambas sont cuisinés au BBQ avec beaucoup de goût.
Today, we had lunch in a restaurant, and  fish,  squids and gambas are cooked tastefully in the BBQ .
On choisit ses produits
We choose his(her) products
Et on vous les cuisine dans la foulée
And they are cooking them right now
Hier matin, j'ai passé mon temps à faire des photos avec les indonésiens qui sont venus séjournés dans l'hôtel où je suis. Cela vous semble étrange, mais de se faire prendre en photo avec un « boulay », qui signifie « homme blanc », est un moment unique dans leur vie!
Yesterday morning, I spent my time to make photos with the Indonesian people which are staying in the hotel where I am. It seems to you strange, but to be photographed with a « boulay », which means » white man « , is a unique moment in their life!
Demain, nous commençerons la 2ème section sur les 8 sections au total, voici le lien pour me suivre (en haut de la page d'accueil du blog, vous trouverez aussi les liens des différentes sections):
Tomorrow, we will start the 2nd section on 8 sections in all, here is the link to follow me (at the top of the homepage of the blog, you will also find the links of the various sections):
Java Vive (Carita-Yogyakarta) 08 au 18 Septembre 2014
Il reste encore plus de 9 000 km à parcourir, l'aventure ne fait que commencer!
It rermains  more than 9 000 km to ride, the adventure is only beginning!
Dommage pour la photo ratée du papillon
It's a pity for the failed photo of the butterfly
03-04/08/2014
Comme convenu, je vous montre quelques photos de mon hôtel complètement désert:
As agreed, I show you some photos of my completely deserted hotel:
Vue de ma chambre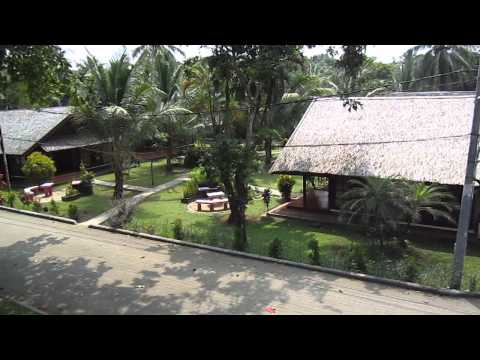 Réception de l'hôtel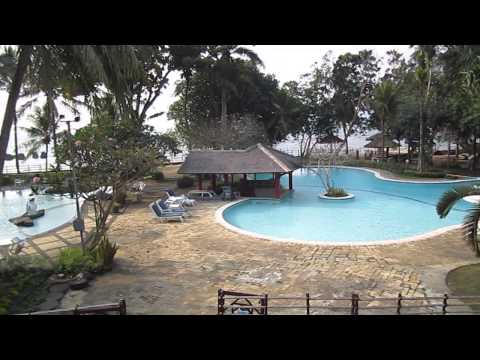 Plage privative de l'hôtel.
J'ai une plage pour moi tout seul, c'est le luxe!
Privative beach of the hotel.
I have a beach only for me , it is the luxury!
Les seules personnes que je rencontre sont le personnel de l'hôtel avec lequel je discute. Ils ne parlent pas beaucoup l'anglais mais on finit par se comprendre.
The only persons whom I meet are the staff of the hotel with whom I talk to. They do not speak English but we are able to understand each other.
Ma journée type:
Je me lève vers 07h00, je prends mon petit déjeuner sur la terrasse face à la piscine et l'Océan indien. Après, je passe un peu de temps sur internet dont mon blog. Je me ballade dans le jardin de l'hôtel.
I get up at around 07:00 am, I have breakfast on the terrace in front of the swimming pool and Indian Ocean. Later, I spend time on internet including my blog. I walk in the garden of the hotel.
Je déjeune et ensuite je me promène dans le village où les gens sont très amicaux et toujours surpris de voir un européen parmi eux. Pour le moment, je n'ai pas vu d'autres Européens ou Nord Américains. Je suis facilement reconnaissable par ma taille car les indonésiens sont petits (environ 1,65 cm), la couleur de ma peau et bien entendu  les vêtements que je porte.
I have lunch and then I walk in the village where people are very friendly and always surprised seeing an European person among them. For the moment, I did not see Noth American or European people. I am easily recognizable by my size because Indonesian are small (approximately 1,65 cm), the colour of my skin and naturally the clothes that I wear.
Ils sont toujours souriants et très serviable. Nous avons beaucoup de choses à apprendre concernant le service (chez eux il a un sens) et la courtoisie.
They are always smiling and very helpful. We have many things to be learnt concerning the service (It makes sens in their culture) and the courtesy.
Je n'ai jamais vu d'indonésiens s'insulter ou se faire des gestes grossiers sur la route. Bien au contraire, ils se facilitent la vie! Ils ont une conduite particulière, troublante pour des pays normés comme les nôtres, mais ça fonctionne grâce à leur comportement. Qui sont les sauvages entre eux et nous?
I have never seen Indonesian people scolding or being made unrefined gestures on the road. Quite the opposite, they facilitate the life! They have a particular driving, disturbing for countries normalized as ours, but that works thanks to their behavior. Who are the savages between them and us?
Franchement, je vous recommande ce pays.
Frankly, I recommend you this country.
Il fait nuit assez tôt, vers 18h00 comme tous pays équatoriaux. Ils sont à l'équinoxe quasiment toute l'année.
It's dark early , around 6:00 pm as any equatorial countries. They are almost  at the equinox all year.
Je m'endors vers minuit.
I fall asleep around midnight.
A dimanche prochain.
See  you Sunday.
Agence DSF Automobiles
Filipe DA SILVA
39, Avenue Winston Churchil
94 370 Sucy En Brie
http://www.renault.fr/concession/garage_da_silva_filipe
01-02/08/2014
Maintenant, il fallait que je rejoigne Carita, la dernière étape de la 1ère section où je retrouverai toute l'équipe. Il y a environ  150 km de Jakarta à Carita. Je me suis renseigné auprès de la réception de l'hôtel pour connaître le meilleur moyen de transport. D'après ce que j'ai compris, il fallait que j'oublie les cars car trop compliqués à organiser. La station était à plus d'1 heure de l'hôtel et pas de disponibilité d'horaire.
Now, I had to join Carita, the last stage of the 1st section where I shall find all the team. There is approximately 150 km from Jakarta to Carita. I inquired with the hotel reception to know the best way of transportation. According to what I understood, I had to forget coaches because too much complicated to organize. The station was around 1 hour of the hotel and no availability of schedule.
Jakarta vue de mon hôtel
Le meilleur moyen était de louer une voiture avec chauffeur dont le tarif n'était pas prohibitif car pour faire ces 150 km, il fallait plus de 3 heures de route pour un coùt de 45 € tout inclus.
J'ai eu le privilège de rouler sur la seule autoroute payante de l'île de Java.
The best way was to rent a car with driver. The cost was not prohibitive because to drive these 150 km, it will take 3 hours for 45-€.
I had the privilege to drive on the only toll  highway of the Java Island.
Après plus de 03 heures de route comme prévu, je suis arrivé à l'hôtel Mutiara Carita.
After more than 03 hours of driving as expected, I arrived to the hotel Mutiara Carita.
Hôtel assez sympathique (je mettrai des photos prochainement sur mon blog) mais complètement désert. A part hier, où un groupe d'indonésiens est arrivé qui a mis un peu d'ambiance.
Rather nice hotel (I shall put photos soon on my blog) but completely deserted. To part yesterday, when a group of Indonesian arrived which put a little of atmosphere.
Comme je l'expliquais dans mon dernier message, concernant l'ïle de Sumatra, je n'aurai pas parcouru les 1300 km restants mais j'aurai effectué 850 km dont plus de 400 km avec les côtes fracturées.
As I explained it in my last message, concerning the Island of Sumatra, I will not have ridden 1300 km but I will  have ridden 850 km  which more than 400 km with the broken ribs.
Il faut tourner la page, je terminerai cette portion dans 2 ans.
It is necessary to turn over the page, I will end this portion in 2 years.
Maintenant, il faut que je me concentre sur la 2ème section:
Now, I have to focus on the 2nd section: 
Voici quelques photos de Carita:
Polyvalence: vente de carburant et cartes téléphone. ne me demandez pas si la pompe à carburant est aux normes européennes avec aspiration des vapeurs
Here are some photos of Carita:
Versatility: sale of fuel and phone cards. Do not ask me if the pump with fuel is designed for the European standards with inhalation of vapors
Une boucherie en plein air au bord de la route, c'est mieux avec la poussière et la pollution. Les poulets sont vendus avec les mouches
Où sont-elles nos normes sanitaires européennes!
An outdoor butcher's shop by the roadside, it is better with the dust and the pollution. The chickens are sold with the flies:)
Where are they our European sanitary standards!
Fruits et légumes
Fruits and vegetables
Poissonnerie
Fishmonger's shop
Centre autos: vidanges, pneumatiques et climatisation. Qu'en est-il du recyclage des gaz réfigérants?
Fast fitter: drainings, tyres and air conditioning. What about the recycling of AC gases?
Agence Frebot
Eric FREBOT
06, Bis Rue Parmentier
94 450 Limeil Brévannes
http://www.renault.fr/concession/garage_frebot_dumas
27-28-29-30-31/08/2014
Le matin du 27 août, je me suis réveillé sans problème prêt à reprendre la route. Le PDG de Tour D'Afrique LTD, Henry GOLD, est venu me chercher en personne. J'ai vu dans ses yeux qu'il n'avait rien de bon à m'annoncer.
In the morning of August 27th, I woke up easely  and ready to come back on the road. The CEO of Tour D'Afrique LTD, Henry GOLD, is personally come and find me. I saw in his eyes that he had nothing good to announce me.
En effet,  il a refusé que je remonte sur le vélo car il a pensé que c'était trop risqué. Une 2ème chute me serait fatale (perforation des poumons par les côtes déjà fracturées).
Indeed, he refused that I go back up on the bike because he thought that it was too risky. A 2nd fall would be fatal to me (perforing of lungs by the already broken coastribs).
Les médecins indonésiens, et les médecins canadiens qu'il a consultés par email, lui ont formellement conseillé qu'il me fallait au minimum 8 semaines de repos complet.
The Indonesian doctors, and the Canadian doctors whom he consulted by email, formally advised him that I needed at least 8 weeks of complete rest.
Il m'a proposé 2 options:
He suggested me 2 options:
1) J'abandonne le raid, je rentre en France et les frais du raid Océanie seront tranférés sur celui de l'Afrique.
1) I give up the trek, I return in France and the expenses of the trek of Oceania will be forwarded on  the trek of Africa.
2) Je ne monte pas à vélo pendant 11  jours (je manque 9 étapes soit 1300 km)
2) I do not ride a bicycle during 11 days (I miss 9 stages – 1300 km)
C'est comme si vous me proposiez de choisir entre la peste et le choléra.
It's as if you suggested me choosing between the plague and the cholera.
Mon objectif est de devenir EFI (Every Fucking Inch), c'est à dire effectuer le parcours dans sa totalité.
My objective is to become EFI (Every Fucking Inch), that is to ride all the route in its entirety.
J'ai eu un accord avec Henry GOLD, pour obtenir le statut d'EFI sur la Trans-Oceania, il faudra que je revienne dans 2 ans terminer les 9 étapes que n'ai pas réalisées .
I had an agreement with Henry GOLD, to obtain the status of EFI on Trans-Oceania, in 2 years I shall have to  end 9 stages which did not realize .
Je pense que vous avez compris que j'ai choisi la 2ème option. Par conséquent l'aventure continue!
I think that you understood that I chose the 2nd option. Consequently the adventure continues!
Aussi, j'avais d'autres raisons personnelles de ne pas abandonner. N'oubliez pas non plus que je soutiens l'Association les Petits Princes.
So, I had other personal reasons for not giving up. Do not forget either that I support the Association Petits Princes.
Henry GOLD m'a déposé à l'aéroport de Padang où j'ai pris un avion pour rejoindre Jakarta. Comme tout s'est fait au dernier moment, je ne savais pas encore où aller dans la capitale indonésienne.
Henry GOLD dropped me at the airport of Padang where I took a plane to join Jakarta. As everything was made at the last moment, I did not still know where to go in the Indonesian capital.
Arrivé à l'aéroport de Jakarta, j'ai consulté Booking.com sur mon smartphone pour trouver un hôtel. J'ai trouvé un hôtel très bien Swiss Bell inn Hotel pas très loin de l'aéroport.
Arrived at the airport of Jakarta, I consulted Booking.com on my smartphone to find a hotel. I found a hotel very well Swiss Bell inn Hotel not very far from the airport.
Le 28 août, je suis allé à l'hôpital proche de mon hôtel pour vérifier ma plaie. Le médecin que j'ai consulté était assez perplexe sur l'évolution de ma plaie (5 points de suture) au coude. Il m'a demandé de la nettoyer avec un désinfectant fourni par l'hôpital et de revenir dans 3 jours.
On August 28th, I went to the hospital close to my hotel to check my wound. The doctor whom I consulted was rather perplexed on the evolution of my wound ( 5 stitches) in the elbow. He asked me to clean it with a disinfectant supplied by the hospital and to come back and see him in 3 days.
Le problème pour récupérer d'une plaie dans un pays chaud et humide est un peu compliqué. Pour faciliter la cicatrisation de ma plaie et afin d'éviter une infection, je suis resté 3 jours enfermé dans ma chambre avec un air sec et frais fourni par l'air conditionné.
The problem to recover of a wound in a hot and wet country is a little bit complicated. To facilitate the healing of my wound and to avoid an infection, I remained 3 days locked into my room with an air dry and cool supplied by the air-conditioning.
J'ai obtenu rapidement une cicatrisation de ma plaie. Le 31 août, j'ai consulté à nouveau et le verdict concernant ma plaie était très positif.
I quickly obtained a healing of my wound. On August 31st, I consulted again and the verdict concerning my wound was very positive.
Les fractures de mes côtes s'améliorent de jour en jour. Maintenant, je peux dormir dans toutes les positions. Concernant mes poumons, tout est rentré dans l'ordre.
The fractures of my ribs improve from day to day. Now, I can sleep in all positions. Concerning my lungs, everything is back to normal again.
Voici quelques photos fournie par mon ami allemand Joachim:
Here are some photos supplied by my German friend Joachim:
Photos des étapes après ma chute
Photos of the stages after my fall
 Queue à la station service car le gouvernement menace d'augmenter le carburant. Pour info, 1 litre d'essence vous coûtera 0,5 €.
Queue at the gas station because the government threatens to increase the fuel. For information, 1 liter of gasoline will cost you 0,5 €.
L'Océan Indien
Agence SRAC
Pascal DUMOULIN
ZAC du Trou Grillon
91 280 Saint Pierre du Perray
26/08/2014
7ème étape : Bikittinggi-Padang
Informations techniques et sportives:
http://connect.garmin.com/modern/activity/576305944
Durée: 05h19′
Distance parcourue: 118,2 km
Dénivelé +:  594 m
Vitesse moyenne : 21,8 km/h
Je n'ai pas fermé l'œil de la nuit. J'ai eu des douleurs intenses au niveau du dos. J'ai dû rester assis dans le lit, je ne pouvais pas m'allonger.
I did not sleep all night. I had severe pains on my back. I had to stay sat in the bed, I could not lengthen.
J'ai pris un léger petit déjeuner. Idem qu'hier, j'avais des difficultés à monter et descendre du vélo.
I had breakfast. Idem that yesterday, I had difficulty getting up and down from the bike.
Le parcours était assez facile car les 2/3 étaient composés de descente.
The route was easy because 2/3 consisted of descent.
Une belle descente avec vue sur les volcans.
A beautiful descent with a view of volcanoes.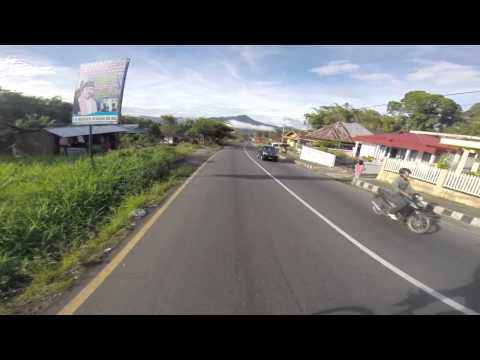 Des singes comme spectateurs.
Monkeys as spectators.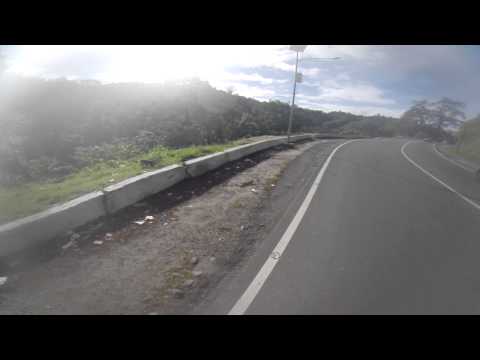 Arrivé à Padang où j'ai rejoins l'Océan Indien, j'ai déposé mes affaires et pris une douche. L'infirmière de l'équipe est venue m'accompagner à l'hôpital de Padang qui est un hôpital mieux équipé que celui de Bikittinggi.
Arrived at Padang where I have reached Indian Ocean, I put down my geras and took a shower. The nurse of the team came to accompany me to the hospital of Padang which is a hospital better equipped than that of Bikittinggi.
J'ai refait des radiographies du thorax et de mon coude car au vu de la plaie ils étaient surpris que je ne me sois pas cassé ce dernier alors que je savais pertinemment ne rien avoir. Ils m'ont fait une échographie des reins et de l'estomac, idem ils n'ont rien trouvé.
I did again radiographies of the thorax and my elbow because when they saw the wound they were surprised that I do not break it to myself while I knew perfectly well to have nothing. They made an echography of my loins and stomach, idem they found nothing.
Une doctoresse pensait que je faisais du cinéma et qu'un massage mettrait fin à mes douleurs de dos.
A doctor thought that I was joking and a massage would end the pains of my back.
Voyant que je ne plaisantais pas, ils m'ont passé un IRM. Génial outil médical! Enfin (si on peut dire enfin), on a pu apercevoir sur l'imagerie numérique 3 côtes fracturées à gauche. 3 fractures proches de la colonne vertébrale.
Seeing that I did not make fun, I used the scanner. Brilliant medical tool! Finally (if we can say finally), we were able to see on the digital pictures broken 3 ribs to the left. 3 ribs are broken close to the vertebral column.
Ils m'ont pris pour un martien quand ils ont appris que j'avais fait plus de 400 km de vélo avec 3 côtes cassée sous forte chaleur, en ayant quasiment pas dormi et mangé.
They took me for a Martian when they learnt that I had made more than 400 km of bike with 3 broken ribs under heavy heat, without sleeping and eating.
Tous les contrôles se sont déroulés très rapidement (environ 2 heures). En France, il m'aurait fallu 2 jours, si ce n'est pas plus.
All the checks took place very quickly (approximately 2 hours). In France, I should have to wait 2 days, if it is not more.
La fin était un peu longue car il fallait que je consulte un médecin pour expliquer les résultats.
The end was a little bit long because I had to consult a doctor to explain the results.
Après plus de 2 heures d'attente, les résultats ne sont pas au beau fixe. Non seulement j'ai 3 côtes fracturées, mais j'ai subi une petite hémorragie des poumons qui inquiétait le médecin. Concernant ma plaie, celle-ci était en train de s'infecter et il fallait la nettoyer mais en bloc opératoire. Super nouvelles!
After more than 2 hours of expectation, the results are not good. Not only I have 3 broken ribs, but I underwent a small bleeding of the lungs which worried the doctor. Concerning my wound, this one was becoming infected and it was necessary to clean it but altogether operating. Great new!
Ce médecin était aussi chirurgien. C'est lui qui a opéré ma plaie sous anesthésie locale. Il a souhaité me garder en observation toute la nuit concernant mes poumons.
This doctor was also a surgeon. He operated my wound under local anesthetic. He wished to keepme in observation all night concerning my lungs.
Le personnel était très sympa et souriant. J'ai dû signer plusieurs documents comme quoi j'accepte de me faire nettoyer ma plaie, de recevoir un antibiotique en intra-veineuse et une piqûre anti-tétanos.
The staff was very nice and smiling. I had to sign several documents saying that I agree to clean my wound, to receive an antibiotic in intravenous injection and an anti-tetanus injection.
Au moment de mettre le cathéter dont l'aiguille fait environ 5 cm, l'aide-soignant m'a indiqué que cela faisait mal. Ils ont mis beaucoup de temps à trouver ma veine. Idem pour les prises de sang. En effet, j'ai des très petites veines. En fait, je n'ai rien senti lors de la pose du cathéter.
At the time of putting the the needle which is approximately 5 cms, the nurse indicated me that it hurt. They put a lot of time to find my vein. The same goes for blood tests. Indeed, I have very small veins. In fact, I did not feel during the installation of the catheter.
Lors de l'opération, nous discutions de la France et l'Indonésie. Il est clair que ce chirurgien n'opère pas des européens très souvent.
During the operation, we were discussing about France and Indonesia. It is sure that this surgeon does not operate European people very often.
Il faisait même de l'humour.
He was even funny.
Bien entendu j'ai passé une nuit à l'hôpital, hôtel particulier dont je me serai bien passé. Je pensais déjà à l'étape d'aujourd'hui.
Naturally I spent one night at the hospital, the mansion of which I shall have passed well. I already thought of the stage of today.
Agence CMV Automobiles
Mathieu BAUDOUIN
114, Boulevard Giraud
94 100 Saint Maur Des Fossés
http://www.renault.fr/concession/garage_de_l_etoile
25/08/2014
Journée de repos à Bikittinggi
Bien entendu, je n'ai pas pu visiter la ville car je suis resté me reposer toute la journée à l'hôtel.
Naturally, I was not able to visit the city because I rest all day long in the hotel.
24/08/2014
6ème étape : Kota Nopan-Bikittinggi
Informations techniques et sportives:
http://connect.garmin.com/activity/573334927
Durée: 10h18′
Distance parcourue: 184,2 km
Dénivelé +:  2816 m
Vitesse moyenne : 18 km/h
Désolé de ne pas vous avoir donné des nouvelles plus tôt car ces 3 derniers jours ont été un peu compliqués à gérer.
Sorry not to have given you the news earlier because these last 3 days were a little bit complicated to manage.
La nuit a été très courte. J'ai dû dormir 2 heures maximum. Je n'arrivais pas à trouver une position idéale pour soulager mon dos.
The night was very short. I had to sleep 2 hours maximum. I did not manage to find an ideal position to relieve my back.
J'ai mis plus d'un quart d'heure à essayer de me lever tellement le douleur était vive. J'étais en sueur non pas par la chaleur et les efforts mais par la douleur au dos.
I put more than 15 minutes trying to get up so pain was lively. I was sweaty not by the heat and the efforts but the pain of the back.
Je n'ai pas pris de petit déjeuner. Hier soir aussi, je n'avais pas vraiment d'appétit.
I did not have breakfast. Yesterday evening also, I really had no appetite.
J'ai demandé à l'infirmière de l'équipe de me bander le haut du corps pour que je puisse faire du vélo sans trop souffrir.
I asked the nurse of the team to put a band aid around of the top of the body so that I can cycle without suffering too much.
Je suis monté sur mon VTC péniblement. L'australien Brett, a souhaité rester faire le parcours avec moi au cas où. C'était très sympa de sa part. J'ai terminé l'étape avec l'allemand Joachim.
I got up on my hybrid bike with difficulty. The Australian Brett, wished to stay with me in case. It was very kind of him. I ended the stage with the German Joachim.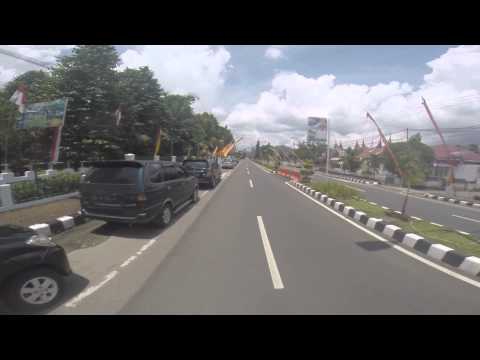 Le parcours était long car presque 200 km de distance, sous une température de 40°c avec 4 cols à monter d'un dénivelé positif de 2 800 m. La fin de l'étape était particulièrement difficile.
The route was long with almost 200 km of distance, under a temperature of 40°c with 4 mountain passes with a positive difference height of 2 800 m. The end of the stage was particularly difficult.
Je me suis arrêté très rarement car le fait de descendre et monter du vélo était compliqué physiquement. Raison pour laquelle je n'ai pas de photos (excepté le passage de l'équateur).
I stopped very rarely because the fact of going down and of going up of the cycle was physically complicated. That is why I have no photos except the passage of the equator.
La récompense: le passage de l'équateur. Photos ci-dessous.
The reward: the passage of the equator. Photos below.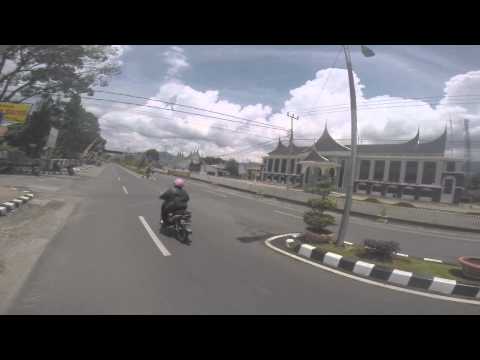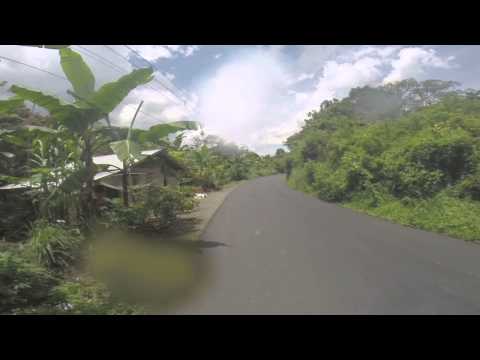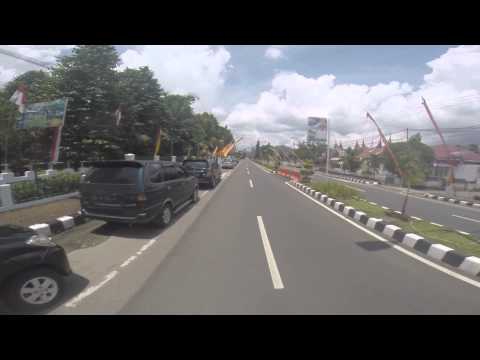 Arrivée à l'hôtel de Bikittingi, je suis allé à l'hôpital pour faire des radios du dos. Prise en charge très rapide de la part des équipes médicales mais qui n'ont rien trouvé de fracturé sur les radiographies. J'étais très surpris du résultat.
J'ai passé une très bonne nuit. Sachant que demain était un jour de récupération qui tombait à pic.
Arrival to the hotel of Bikittingi, I went to the hospital to make radios of my back. Taken care very fast on behalf of the medical teams but which found nothing broken on X-rays. I was very surprised of the result.
I spent a very good night. Knowing that tomorrow will be a rest day.
Agence Decreton
Philippe DECRETON
09, Avenue du général Leclerc
91 610 Ballancourt
http://www.renault.fr/concession/garage_decreton_philippe
23/08/2014
5ème étape : Padang Sidempuan-Kota Nopan
Informations techniques et sportives:
http://connect.garmin.com/modern/activity/571731884
Durée: 04h56′
Distance parcourue: 111 km
Dénivelé +:  1513 m
Vitesse moyenne : 22,4 km/h
Ce ne fût pas une très bonne journée. La nuit a mal commencé avec des problèmes gastriques. le matin, réveillé par le chant des minarets à 05h00 du matin, voix plus sympathique car c'était une femme. Les femmes ont leur place chez les musulmans indonésiens.
It is not a very good day. The night badly began with gastric problems. The morning, woken by the song of minarets at 05:00 am, the with a nice voice because it was a lady. The women have their place at the Indonesian Muslims.
Je n'ai pas pris de petit déjeuner car je n'avais pas du tout faim. J'ai bu une canette de Coca qui a mis fin à mon problème gastrique.
I did not have breakfast because I was not at all hungry.  I drank a Coke can which ended my gastric problem.
Avant de démarrer, j'ai mis un temps fou à connecter mon GPS Garmin avec mon smartphone Caterpillar pour le suivi de mon parcours en temps réel. Les autres participants étaient déjà partis depuis plus de 20 minutes. Heureusement pour un couple, car j'ai récupéré de la part d'un employé de l'hôtel leurs chargeurs électriques qu'ils avaient oubliés dans leur chambre;
Before starting, I wasted  time to connect my GPS Garmin with my smartphone Caterpillar to follow-up in real time my route. Other participants had already left for more than 20 minutes. Fortunately concerning a couple, I got back on behalf of an employee of the hotel their power adapters which they had forgotten in their room.
Rien de particulier sur la première moitié du parcours. La seconde partie était plus intéressante car l'organisation nous a fait passer par une petite route traversant la jungle.
Nothing particular on the first half of the route. The second part was more interesting because the organization made us going thru by a small road crossing the jungle.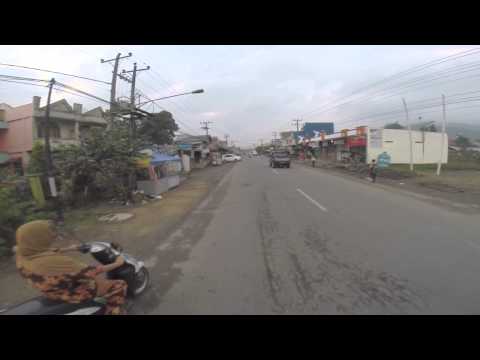 Les paysages étaient très beaux. Je me suis un peu déconcentré et est apparu une side car indonésien (rien avoir avec le side car européen) à la sortie d'un virage que  je n'avais pas entendu arriver.
The landscapes were very beautiful. I a little lost concentration and appeared one Indonesian side-car (nothing  to compare with the European side-car) at the end of a curve that I had not heard to come.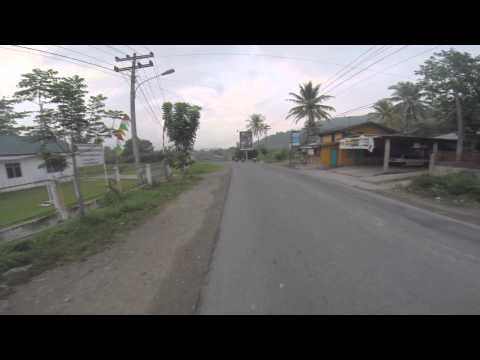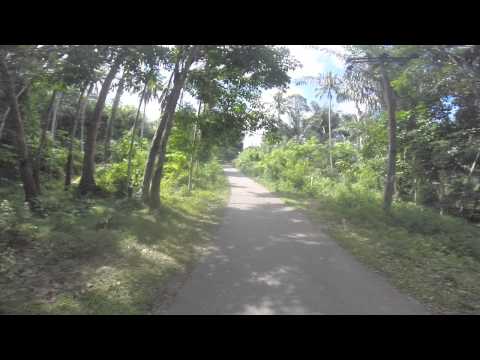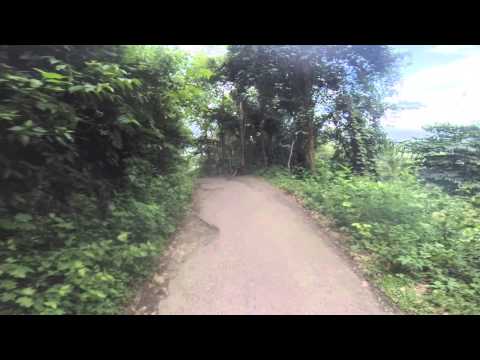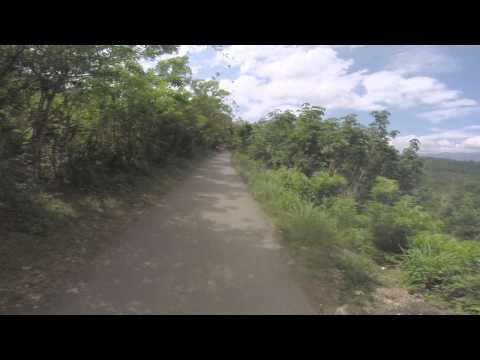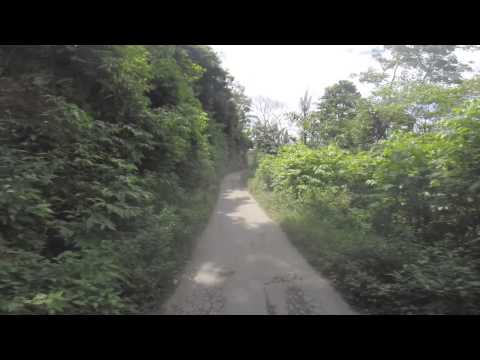 je roulais à 25 km/h et j'ai freiné un peu trop fort sur la roue avant et de surcroît, j'étais dans une descente.
I was riding at 25 km /h and I braked slightly too hardly on the front wheel and  I was in a down hill.
La roue avant s'est bloquée et je suis passé par dessus le vélo. Ensuite, j'ai atterri comme une crêpe sur le côté gauche du dos.
The front wheel jammed and I passed by top the bike. Then, I landed as a pancake on the left-hand side of my back.
J'ai mis plus d'une minute à me relever. Le conducteur du side car est venu m'aider à me relever et a mis des feuilles qu'il a choisi dans la forêt pour arrêter le sang qui coulait de mon coude. En quantité, j'ai du perdre un petit verre de sang.
I put more than one minute to get up. The driver of the side-car came to help me to get up and put eaves that he chose in the forest to stop the blood which flowed of my elbow. In quantity, I lost a small glass of blood.
Heureusement, le VTC n'avait rien du tout. Je suis remonté tant bien que mal sur le vélo et j'ai terminé les 30 derniers kilomètres 5dont une dizaine de kilomètres de piste) de l'étape dans cet état. Dans cet état, car j'avais le coude ouvert sur 3 centimètres et un trou où on pouvait apercevoir l'os du coude. Je m'en suis rendu compte en l'examinant dans un miroir de ma chambre d'hôtel et surtout à la tête que faisait les participants en regardant mon bras.
Fortunately, the hybrid bike had absolutely nothing. I got up with great difficulty on the bike and I ended the last 30 kilometers  (included about ten kilometers of rough road) of the stage in this healf status. In this healf status, because I had the elbow opened on 3 centimeters and a hole where we could perceive the bone of the elbow. I realized it by examining it in a mirror of my hotel room and especially in the head expression of the participants.
Je souffrais du dos sur la partie où je suis tombé. c'est l'effet d'un couteau que l'on enfonce dans le dos. La douleur est d'autant plus intense quand vous roulez sur de la piste, en passant sur des bosses et dans les montées car on met le haut du corps en tension (surtout en position danseuse). Je n'arrivais pas à respirer à fond.
I suffered from my back on the part where I fell. It is the effect of the knife  in the back. The pain is all the more intense when you ride on the rough road, in passing on the bumps and in the up hills because we put the top of the body in tension (especially in position dancer). I did not manage to breathe deeply.
J'ai l'annulaire et la paume de ma main droite qui ont bleui et une petite douleur bénigne à la chevilles droite. Mes jambes sont intactes même pas une égratignure .
I have the ring finger and the palm of my right hand which turned blue and a small mild pain in my right ankle. My legs are intact even no scratch.
Il n'y avait pas d'hôpital dans le village où nous étions seulement un médecin qui m'a nettoyé la plaie.
There was no hospital in the village where we were.Only a doctor who cleaned my wound.
Au dîner, je n'avais pas très faim. Je me suis forcé pour m'assurer un minimum de réserve pour le lendemain.
In the dinner, I was not very hungry. I forced myself to insure me a minimum reserve for the next day.
Avant de me coucher, j'avais de plus en plus de difficulté à bouger. Il y avait peu de chance que je puisse continuer la course dans cet état et nombreux les participants qui avaient le même avis.
Before sleeping , I had more and more difficulty for moving. There was not much chance that I can continue the ride in this health status and the most of the participants had the same opinion.
La pause déjeuner
Une usine de riz
Une usine à brique
Dans la jungle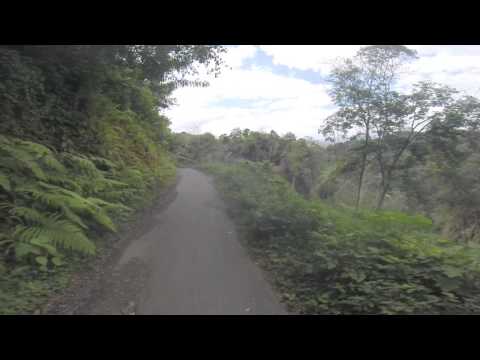 Vidéos après ma chute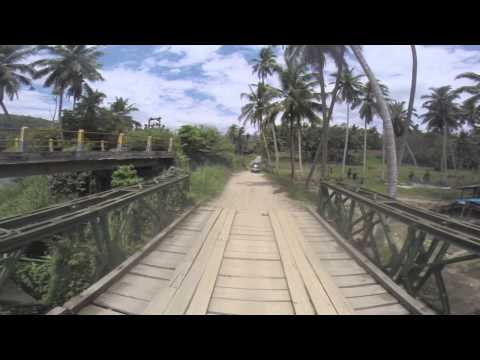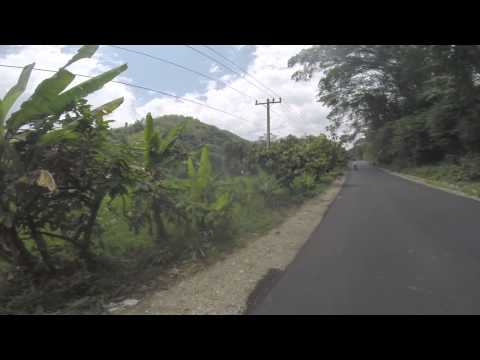 Salle de bain à l'ancienne. La casserole a 2 fonctions: 1 pour la chasse d'eau (vous puisez l'eau dans le bac) et l'autre sert de pomme de douche. Le bac à eau n'est pas une baignoire car nous étions 2 à utiliser cette eau. Ce fut un peu compliqué pour nettoyer ma plaie.
Bathroom in old fashion. The pan has 2 functions: 1 for the flush (you draw the water from the bath) and the other one serves as shower head. The bath with water is not a bathtub because we were 2 to use this water. It was a little complicated to clean my wound.
Agence Belleville Automobiles
Charles et Nathalie DUC
48, Chemin de la Plaine
91 190 Gif Sur Yvette
http://www.renault.fr/concession/garage_duc_charles
22/08/2014
4ème étape : Taruntung-Padang Sidempuan
Informations techniques et sportives:
http://connect.garmin.com/modern/activity/570818950
Durée: 05h03′
Distance parcourue: 109 km
Dénivelé +:  1944 m
Vitesse moyenne : 21,5 km/h
Après avoir quitté ce superbe hôtel avec salle de bain luxueuse, qui va certainement me manquer
, j'ai traversé une région agricole.
Having left this magnificent hotel with luxurious bathroom, which is certainly going to miss me
, I crossed an agricultural region.
J'ai pu contempler de nombreuses et belles rizières qui arboraient le parcours,
I was able to contemplate numerous and beautiful rice fields which raised the route,
ainsi que des paysans qui coupaient  des épis de riz.
As well as farmers who were cutting ears of rice.
Le climat est très changeant. On peut passer d'une zone humide et fraîche à une zone humide et chaude et vice versa.
The climate is very changeable. We can pass of a wet and cool zone in a wet and hot zone and vice versa.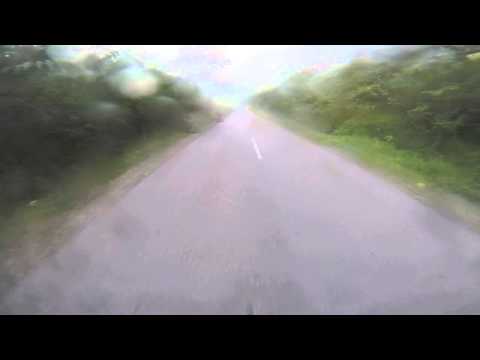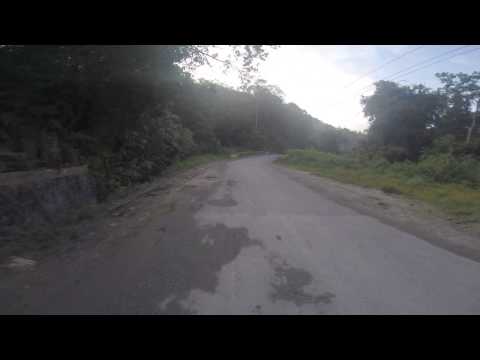 Dans la jungle, j'ai pu entendre les cris des singes mais sans les apercevoir; un vrai boucan!
Une panne et rien ne les inquiète!
I was able to hear the shouts of the monkeys but without see them; a real noise!
A breakdown and nothing worries them!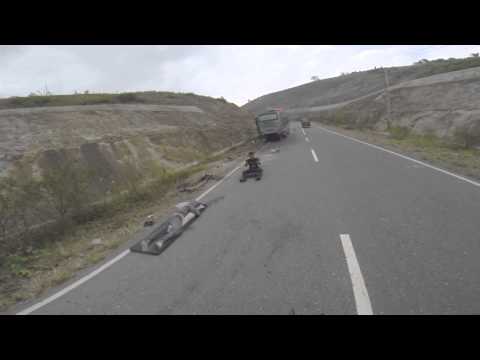 Pour terminer sur une note  moins sympathique, hier un participant a fait une chute violente ayant pour conséquence une fracture grave du crâne. On ne connait pas encore la raison de cet accident. La personne a été hospitalisée en urgence et devrait être rapatriée demain aux USA son pays d'origine. Je partage ma chambre avec un participant qui est médecin et qui, malheureusement, est mis a contribution.
To end on a less nice note, yesterday a participant had a violent fall having for consequence a grave fracture of the skull. We do not still know the reason of this accident. The participant was hospitalized as a matter of urgency and should be repatriated tomorrow in the USA her country of origin. I share my room with a participant who is a doctor and who is very busy with this accident.
Agence 43
Jean-Luc BONGAERTS
Route Nationale 7
77  310 Boissise Le Roi
21/08/2014
3ème étape : Tuk Tuk-Taruntung
Informations techniques et sportives:
http://connect.garmin.com/modern/activity/570152777
Durée: 06h43′
Distance parcourue: 156 km
Dénivelé +:  1539 m
Altitude maxi: 1887 m
Vitesse moyenne : 23,2 km/h
Nous avons démarré vers 07h00 du matin sous une pluie battante. La première partie du parcours s'est faite le long de la côte du lac Tabo.
We started at about 07:00 am  under a pouring rain. The first part of the route was along the coast of the lake Tabo.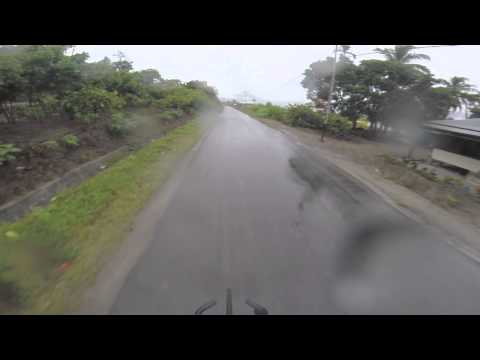 Ensuite, nous avons attaqué le flanc du volcan où nous avons pu découvrir de très beaux paysage malgré le mauvais temps.
Then, we started going up the side of the volcano where we were able to discover of very beautiful landscape in spite of the badweather.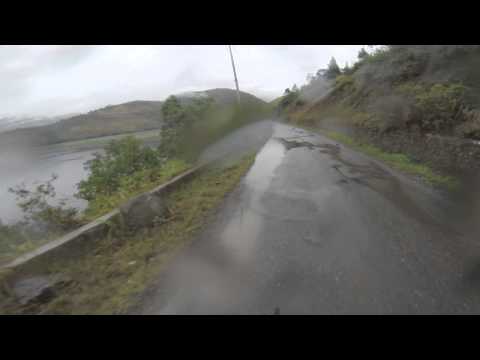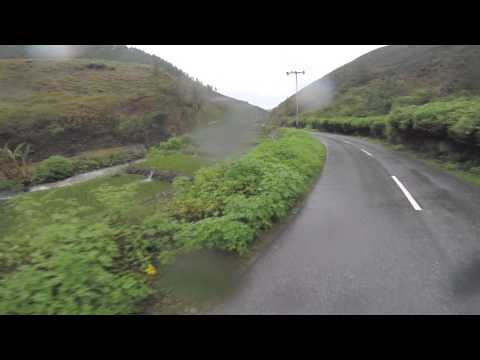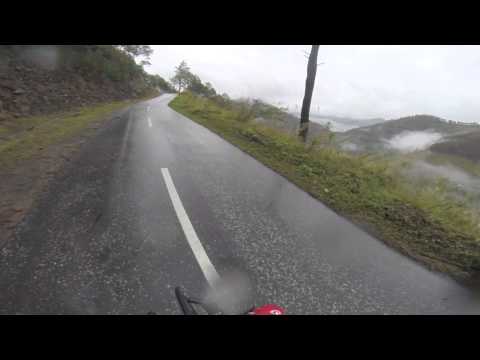 Au sommet, nous étions quasiment à 2 000 m d'altitude.
Nous avons croisé de nombreux éboulements et des routes détruites à certains endroits.
In the summit, we were almost 2 000 m of height.
We crossed numerous collapses and roads destroyed in many places.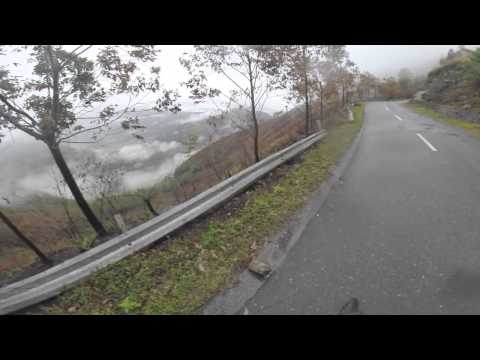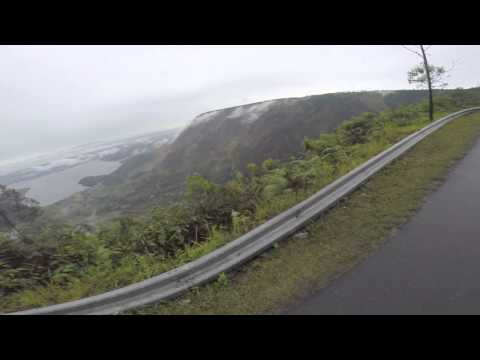 La 3ème partie était moins intéressante avec une descente mais avec vent de face et au soleil.
Il était temps que j'arrive car une hypoglycémie pointait son nez. J'ai consommé 4 litres d'eau.
The 3rd part was less interesting with a descent but with a front wind and under the sun.
It was time that I arrive because a hypoglycemia was coming. I drank 4 liters of water.
REDELE MELUN
Concession de Melun
23, Route de Montereau
77 000 Melun
http://www.renault.fr/concession/melun
REDELE BRIE
17, rue du Général Leclerc
77 170 Brie Comte Robert
http://www.renault.fr/concession/brie_comte_robert
20/08/2014 
Journée de repos à TukTuk
Une journée de détente à l'hôtel Toba Cottages sur l'ïle Samosir
A day of relaxation in the hotel Toba Cottages on the island of Samosir
Des trombes d'eau sont tombées les 2 soirs de notre séjour. Heureusement qu'il faisait beau la journée.
Cloudbursts fell 2 evenings during our stay. Fortunately the weather was beautiful the day.
Garage de 3
Agence Renault
Saïd CADHI
120, Rue De Troyes
77 390 Guignes
http://www.renault.fr/concession/garage_de_3
19/08/2014
2ème étape : Berastagi-Tuk Tuk
Informations techniques et sportives:
http://connect.garmin.com/modern/activity/568627311
Durée: 05h20′
Distance parcourue: 123 km
Dénivelé +:  1343 m
Vitesse moyenne : 23 km/h
Hier, pas besoin d'alarme pour se réveiller car à 05h00 du matin, les minarets se sont mis à chanter.
La nuit a été récupératrice.
Nous avons quitté l'hôtel vers 07h00 en destination de Tuk Tuk.
Le parcours a été plus riche en paysages intéressants que le jour précédent.
A peine sorti de Berastagi, un volcan encore en activité est apparu dans le décor.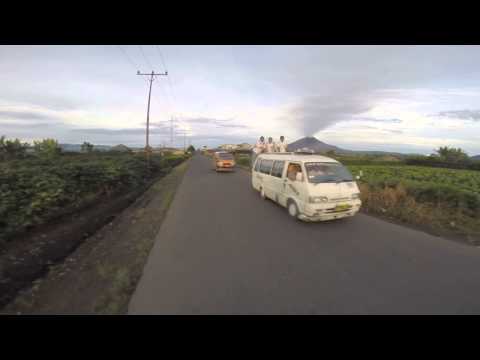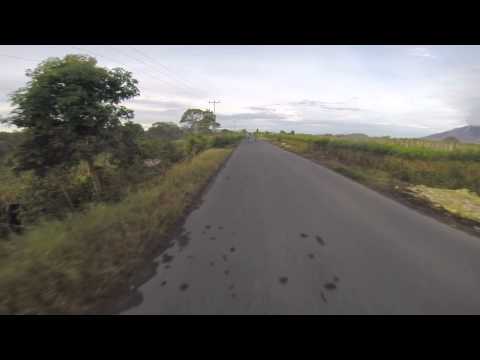 Yesterday, no need of alarm to wake up because at 05:00 am of the morning, minarets began singing.
The night was restful.
We left the hotel at about 07:00 am in destination of Tuk Tuk.
The route was richer in interesting landscapes than the previous day.
Just gone out of Berastagi, a volcano still in service appeared in the landscape.
Volcan Sinabung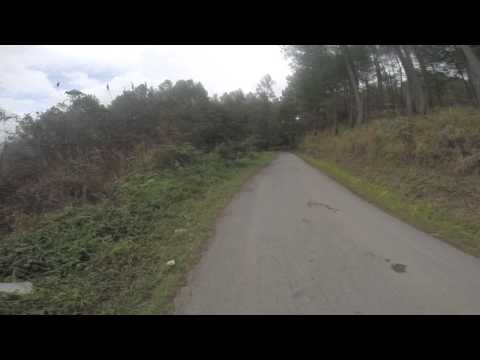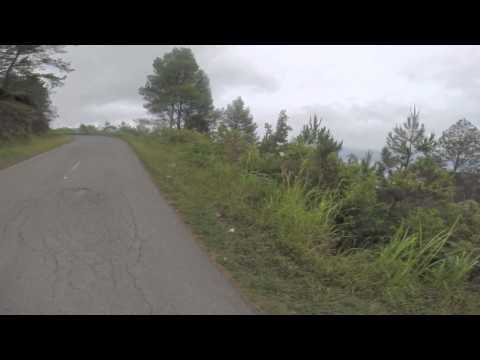 Ensuite, j'ai eu pour compagnon le lac Tabo.  En passant par la jungle, j'ai croisé de nombreux singes.
La route était sinueuse et jouait les montagnes russes.
Then, I had for companion the lake Tabo. Via the jungle, I met of numerous monkeys.
The road was sinuous and played roller coasters.
Lac Tabo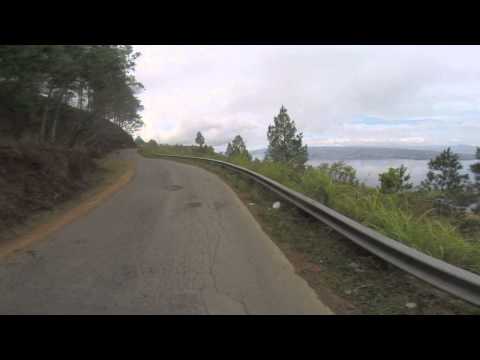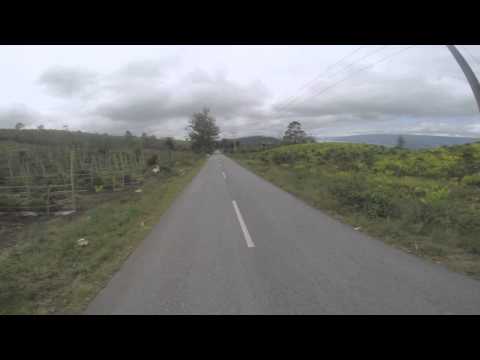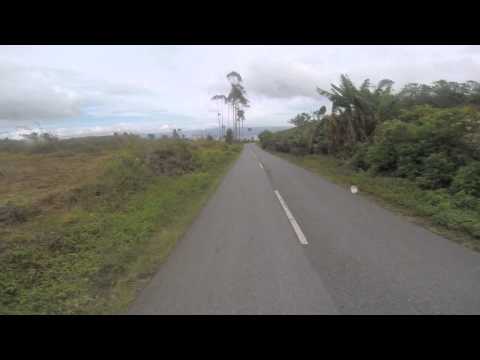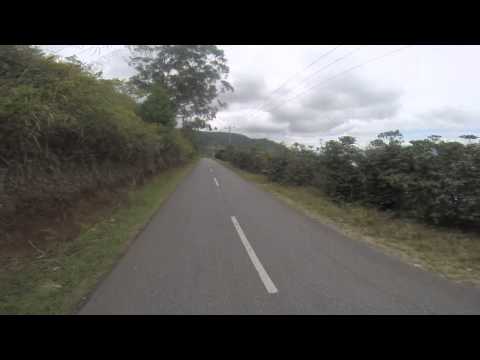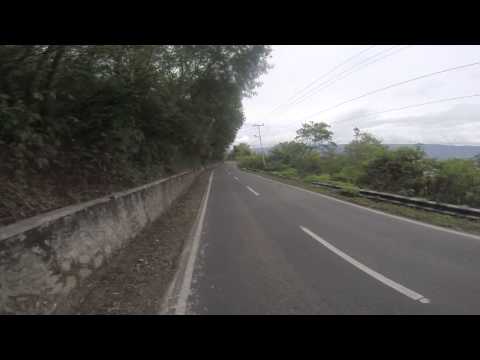 Ecoliers indonésiens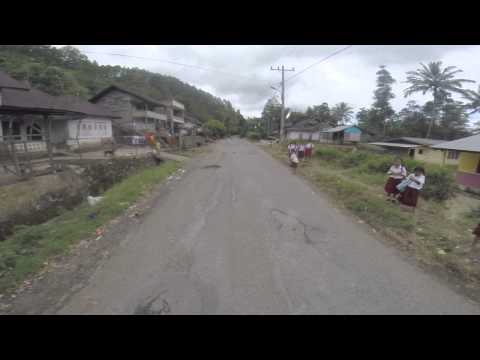 Nous avons pris un bateau de Girsang Sipangan Bolon pour nous emmener à Tuk Tuk sur l'Ile de Samosir.
We caught a boat from Girsang Sipangan Bolon to go to Tuk Tuk on the Island of Samosir.
Girsang Sipangan Bolon
Ile de Samosir
GRAND GARAGE FERAY
Concession Renault de Corbeil
46, Avenue du 8 Mai 1945
91 100 Corbeil Essonnes
SOVEA
Concession Renault de Chennevières
96, Route De La libération
94 430 Chennevières Sur Marne
GIRARDIN
Concession Renault de Champigny
118, Avenue Roger Salengro
94 500 Champigny Sur Marne
18/08/2014
Parti en voiture de la Côte d'Or samedi à 13h00 pour aller à l'aéroport de Roissy, j'ai décollé vers 20h30 avec un peu de retard car des passagers étaient bloqués par la police à cause d'un bagage abandonné.
Driving by car from Côte-d'Or on Saturday at 1:00 pm to go to the Roissy airport, I took off at 8:30 pm with a little delay because passengers were blocked by the Police because of an abandoned luggage.
Nous sommes arrivés 12 heures plus tard à Kuala Lumpur (Malaisie) où j'ai failli manqué mon vol pour Medan car je devais aller retrouver mon vélo au carrousel des bagages hors gabarit. Je voyais l'heure tourner et après vérification, le vélo m'attendait au carrousel classique.
We arrived 12 hours later to Kuala Lumpur (Malaysia) where I was lucky to catch my flight to Medan because I had to go to take my bike in the luggage oversize belt. The time was flying and after check, the bike was waiting for me at the classic belt and not at the oversize luggage belt.
2ème mauvaise surprise, le terminal où je devais prendre mon vol était à 10 minutes du terminal où j'étais et il me restait un quart d'heure.
2nd unpleasant surprise, the terminal where I had to take my flight was in 10 minutes of the terminal where I was and it remained 15 minutes.
A l'aéroport de kuala Lampur, vous devez acheter votre ticket de taxi au guichet et comme par hasard, il y avait la queue. Vu le temps qu'il me restait, je suis allé directement à l'accueil taxi et en expliquant mon cas. Le concierge m'a autorisé à prendre un taxi à la volée.
At the airport of kuala Lampur, you have to buy the taxi fee from the ticket office and unfortunately, there was a queue. The time was too short, I went directly to the  taxi station . By explaining my case the receptionist authorized me to take a taxi.
Quand je suis arrivé 20 minutes plus tard au terminal, l'enregistrement était fermé. Je suis allé me présenter quand même et ils ont accepté de m'enregistrer. C'était un peu la course, car il fallait déposer mon vélo aux bagages hors gabarit et passer l'immigration. Je suis arrivé au satellite qui, bien entendu, était le plus éloigné. L'embarquement venait juste d'être annoncé.
When I arrived 20 minutes later at the terminal, the check in was closed. I went to the check in board and they agreed to register me. It was the   rush, because it was necessary to ldrop my bike at the oversize luggage belt  and to go thru the immigration. I arrived at the satellite which, naturally, was the most distant. The boarding had just been announced.
1h30 plus tard et après 22 heures de voyage, j'étais à Medan avec tous mes bagages. C'est un miracle car j'ai appris qu'une partie des participants n'avait pas eu la même chance que moi. Le chauffeur de taxi de l'hôtel m'attendait. 1 heure plus tard après avoir traversé les routes encombrées par les 2 roues, 3 roues, voire plus dans certains cas (je ne parle pas des voitures et camions), je suis enfin arrivé à l'hôtel.
1:30 later and after 22 hours of journey, I was in Medan with all my luggage. It is a miracle because I learnt that a part of the participants had not even been lucky as me. The taxi driver of the hotel waited for me. 1 hour later having crossed roads busy by 2 wheels, 3 wheels, even more in certain cases (I do not speak about cars and trucks), I finally arrived to the hotel.
Après une bonne douche méritée et ensuite dîner au restaurant de l'hôtel, je me suis couché à 01h00 du matin pour un lever à 05h00 du matin avec un décalage horaire de + 5 heures par rapport à Paris. Il fallait que je remonte mon VTC et préparer mes affaires.
After a good shower and then to have dinner to the restaurant of the hotel, I went to bed at 01:00 am  for a rise at 05:00 am  with a time difference of + 5 hours compared with Paris. I had to fit my hybrid bike and to prepare my gear.
Je l'ai un peu payé sur la première étape courte (55,5 km) mais difficile (2 000 m de dénivelé) avec une vitesse moyenne de 14 km/h. Le parcours s'est déroulé sur un volcan.
Not enough rest before riding the first short stage (55,5 km) but difficult (2 000 m of made uneven) with a 14 kph average speed). The route took place on a volcano.
Cliquez ici pour les informations techniques (temps,vitesse, rythme cardiaque, température, météo et altitude) et géographiques (tracé sur carte Google):
Click here about technical information (time, weather, speed, heart rhythm, temperature and height) and geographical (drawn on Google map):
http://connect.garmin.com/modern/activity/567843743
Durée: 03h58′
Distance parcourue: 55,5 km
Dénivelé +:  2000 m
Vitesse moyenne : 14 km/h
Quelques photos et vidéos que j'ai dû reformater car les vitesses de connexion sont trop faibles. Il faudrait une journée pour tout télécharger.
J'essaierai de mettre les originales dès que j'aurai une bonne connexion.
Some photos and videos which I had to reformat because the speed of connection are too low. A day would be needed to download everything.
I will do my best to download the HD videos when I will get a good connection.
Vue du volcan
Scarabé cerf-volant (environ 8 cm de long)
Sortie de Medan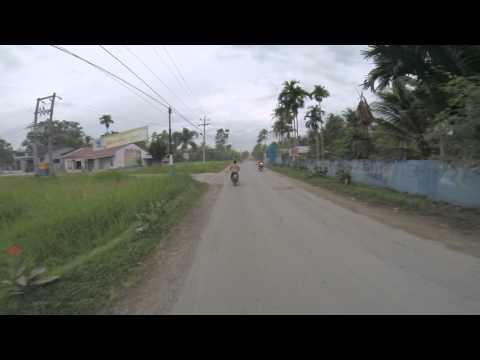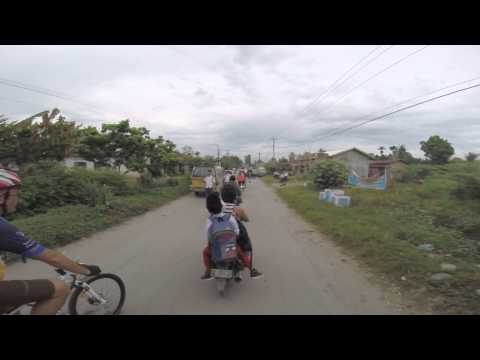 Arrivée Berastagi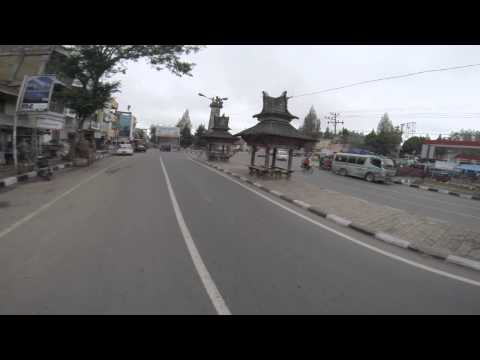 Babouin